2022 "Newell Hillis Long Award" Recipient
The IU Marching Hundred Alumni Band Council is proud to present the "Newell Hillis Long Award" to our 2022 recipient, David Finkel!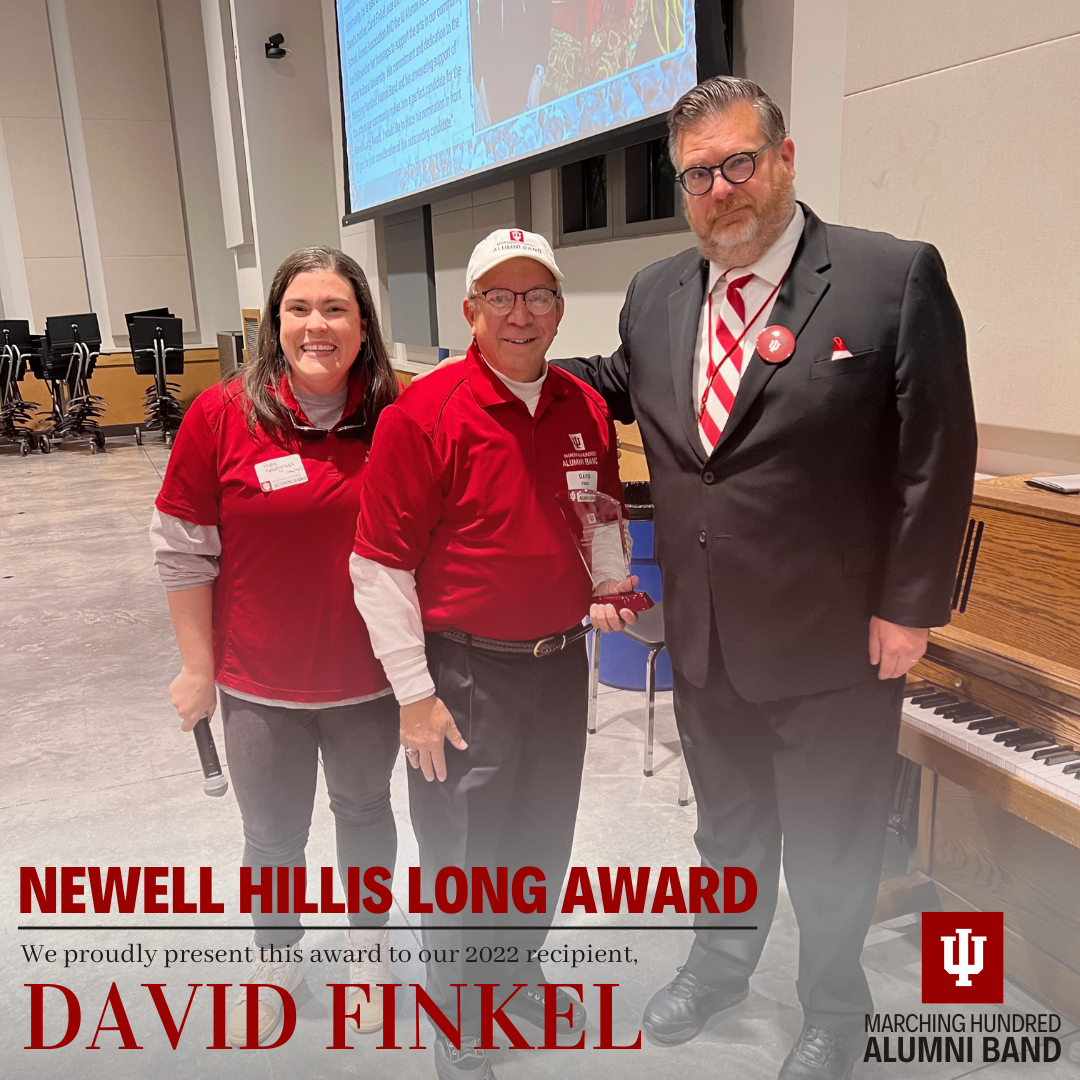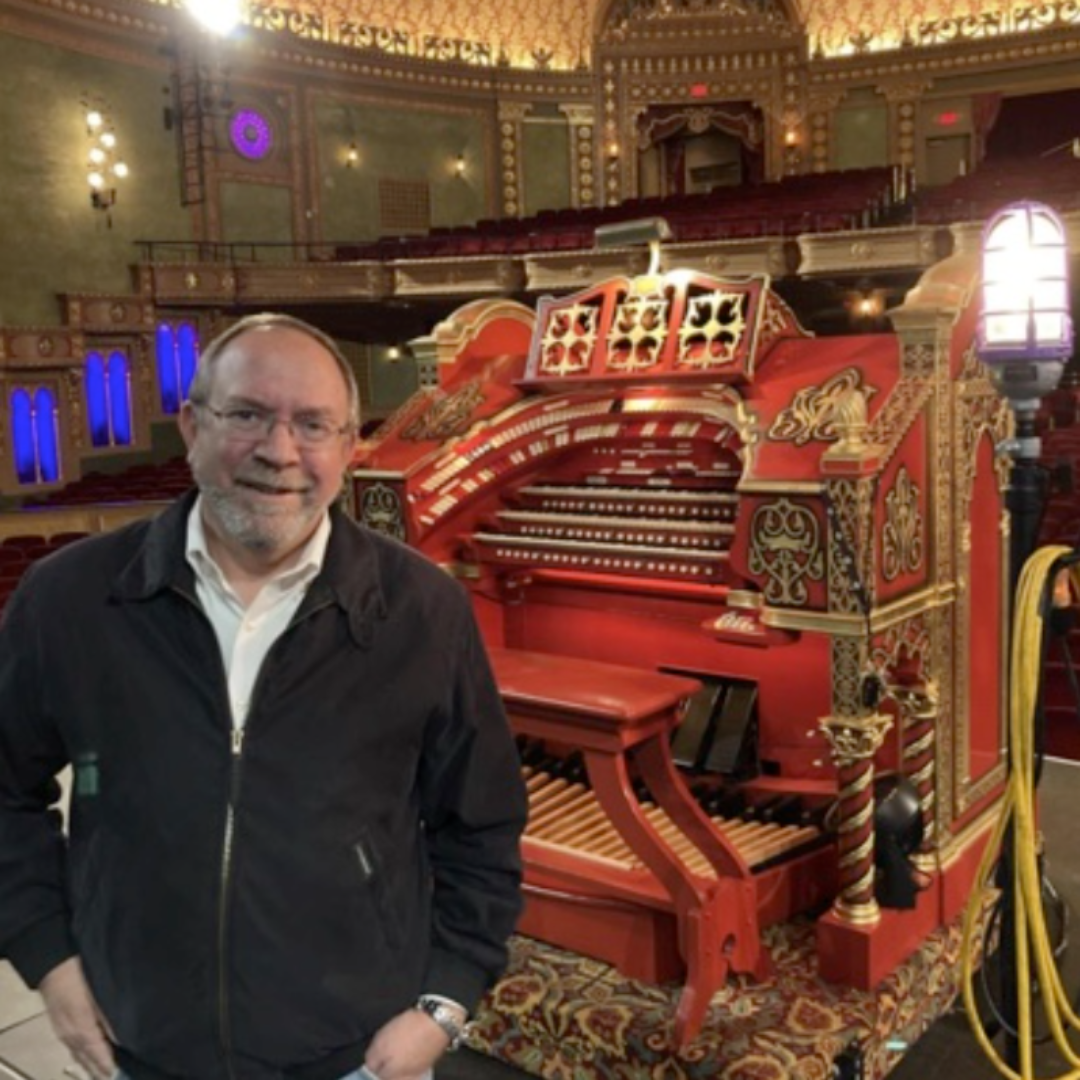 Statement of Nomination of David
"David Finkel has been an active part of the IU Marching Hundred Alumni Band for more than 30 years. During this time, he has encouraged others from our town, friends he has maintained contact with from college, and others whom he has met to be active in the Alumni Band activities. David has also been an active part of the arts community at Shelbyville for many decades. He currently is the Executive Director of the Strand Theater of Shelbyville, a performing arts theater in our community. In addition to his active role in the arts in our community, he is also a member of the Columbus City Band. David's mother, Carol Finkel, was the President of the IU Music School Alumni Association AND the IU Alumni Association. David has followed in her footsteps to support the arts in our community and at Indiana University. His commitment and dedication to the Marching Hundred Alumni Band and his unwavering support of the arts in our community make him a perfect candidate for the Newell Long Award. I would like to place his nomination in front of you for your consideration of this outstanding candidate."
Award Background
This award is given to an individual who has exhibited a longstanding commitment to the Alumni band through regular attendance at homecoming, promotion of Marching Hundred Alumni activities amongst friends and colleagues, and enthusiastically seeks to assist the alumni band where possible. For decades, Long devoted his gifted talents and prized technical knowledge to IU as a teacher, administrator, composer and arranger, loyal alumnus, and dear friend.
Newell H. Long

American Composer
(1905 – 1999)

Born in Merkle, Indiana

BA, Mathematics – Indiana University

MA, EdD, Music – Indiana University
Professor of Music, Indiana University 1935 – 1975
Served as Associate Director of Bands